ABOUT
Ion Power Group LLC is a collaboration of science, technology and business professionals forming an international think-tank dedicated to helping solve Humankind's energy needs on Earth and beyond - including aerospace applications.
Ion Harvesting Technology is a breakthrough in nanotechnology research capable of generating clean high voltage electricity day and NIGHT. PhDs, intellectual property experts and a University have teamed with Ion Power Group. A functional proof-of-concept prototype has been constructed and 10 international patents have been obtained in the world's largest economies including the USA, China, Russia, Canada and Japan. Additionally, patents are pending in 150 countries.
Ion Harvesting Technology addresses the global problem of how to help fill the gap of clean sources of supplemental electricity and hydrogen gas. Ion Harvesting Technology utilizes patented carbon nanomaterials to extract electricity from naturally occurring electrically charged ions in the atmosphere and is not dependent on sun, wind or fossil fuels to produce electricity.
Experiments demonstrate that 3 valuable commodities can be generated by Ion Harvesting Technology, 1) ELECTRICITY, 2) HYDROGEN GAS, 3) OXYGEN GAS. Global annual markets >US$2,500,000,000 exists for these three commodities. Monetization will be accomplished through the sale of technology licenses to governments, power producers, automobile manufacturers, military, aerospace and solar and wind industries. Special consideration is provided for humanitarian projects including the electrification of rural towns and villages in developing countries.
A Private Placement Memorandum is available to accredited investors upon request.
Ion Harvesting Technology – helping to usher in a clean bright energy future for Humankind.
Ion Harvesting Technology should not be confused with other techniques that harvest manmade radio frequency (Rf) energy. A technology capable of obtaining useful electricity from atmospheric ions is a game-changer for the future of Mars and Venus missions as well as presenting the potential for numerous uses across the Earth. A 2016 PhD Technical Report recommends Ion Harvesting Technology as part of a reliable power source for future Mars missions day, night and during dust storms.
At Ion Power Group, we believe that the best way to predict the future… is to invent it.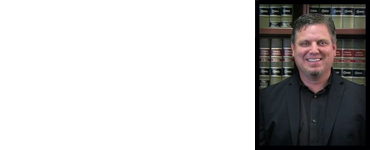 Company Info
business@Ionpowergroup.com