ABOUT
Ion Power Group LLC is a collaboration of science, technology and business professionals comprising an international think-tank dedicated to solving Humankind's energy needs on Earth and beyond - including aerospace applications.
Ion Power Group is the developer and intellectual property owner of a research breakthrough in renewable energy known as Ion Harvesting Technology, which has been demonstrated to produce clean high voltage electricity day and NIGHT without dependence on sun, wind, tidal, bio, nuclear or fossil fuel. This internationally patented breakthrough offers to improve the quality of life for billions of people while reducing carbon emissions and pollution around the world. Research experiments have shown Ion Harvesting Technology capable of producing three important commodities: 1) Electricity, 2) Hydrogen Gas, 3) Oxygen Gas. Annual global demand for these three commodities presently exceeds US$2,000,000,000,000.
In a groundbreaking 2017 PhD technical report, the annual economic value of Ion Harvesting Technology was estimated to be US$60,000,000,000 - US$150,000,000,000 in the USA and proportionally large benefit for other countries. Ten (10) patents have been obtained in the world's largest economies including the USA, China, Russia, Canada, Japan, plus patents are pending in more than 140 countries through a PCT filing. US$1,000,000 has been invested into this research and IP thus far. Experimental tests have demonstrated successful Proof-of-Concept by powering motors, lights, electronics, generating hydrogen & oxygen gas via water electrolysis, charging batteries and producing 120vac/60Hz house current achieving Technology Readiness Level 3 (TRL3) as defined by NASA and the Department of Energy. PhDs, scientists and intellectual property lawyers have teamed with Ion Power Group, and a major University has initiated partnership negotiations. Monetization plans for Ion Harvesting Technology include the sale or lease of Technology Licenses to world governments, power producers, solar/wind industry, and automotive, military, and aerospace industries with special consideration provided to humanitarian projects. Ion Harvesting Technology is an innovative technology focused on improving the human condition by effecting transformational change in global supplemental energy markets.
Ion Power Group is presently conducting a RegD 506(c) offering through which accredited investors may purchase shares (LLC units) of Ion Power Group at US$10. per share. A Private Placement Memorandum is available to accredited investors upon request to Business@IonPowerGroup.com.
Ion Power Group – helping to usher in a clean bright energy future for Humankind.
At Ion Power Group, we believe that the best way to predict the future… is to invent it.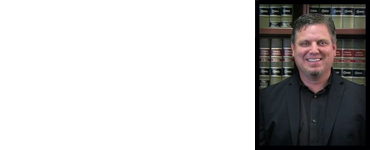 Company Info
business@Ionpowergroup.com