ABOUT
Ion Power Group LLC is a collaboration of science, technology and business professionals forming an international think-tank dedicated to helping solve Humankind's energy needs on Earth and beyond - including aerospace applications.
Ion Power Group is pleased to announce a patented research breakthrough - called Ion Harvesting Technology - demonstrating the use of nanotechnology to generate clean high voltage electricity by harvesting the electric charge of naturally occurring atmospheric ions DAY and NIGHT.
Designed as a power source for Mars missions, experiments have shown that Ion Harvesting Technology is also capable of producing high voltage electricity on Earth, day, night and during storms. Ion Power Group has been awarded 10 patents by the United States, Russia, China, Japan and Canada. Patent rights are pending in 150 countries through the Patent Cooperation Treaty (PCT). Ion Harvesting Technology should not be confused with other techniques that harvest manmade radio frequency (Rf) energy. A technology capable of obtaining useful electricity from atmospheric ions is a game-changer for the future of Mars and Venus missions as well as presenting the potential for numerous uses across the Earth. A 2016 PhD Technical Report recommends Ion Harvesting Technology as part of a reliable power source for future Mars missions day, night and during dust storms.
In 2016, groundbreaking US Patent 9,331,603 B2 was issued to Ion Power Group for the use of the "wonder material" GRAPHENE for ion energy collection on space stations, moon and Mars structures, rockets, satellites, planetary drones and rovers including robots and artificial intelligence entities, airplanes, air and ground drones, blimps, balloons, kites, cars, boats, trucks, (including automobile and other transportation conveyance tires), trains, motorcycles, bikes, skateboards, scooters, hovercraft (conveyance of any kind), billboards, cell towers, radio towers, camera towers, flag poles, towers of any kind including telescopic, windmills, light poles, utility poles, water towers, buildings, sky scrapers, coliseums, roof tops, solar panels, hats, clothes and all fixed or mobiles structures higher than one inch above ground or sea level.
At Ion Power Group, we believe that the best way to predict the future… is to invent it.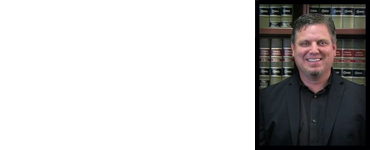 Company Info
business@Ionpowergroup.com