Resources
Ion Harvesting Technology appears in FORBES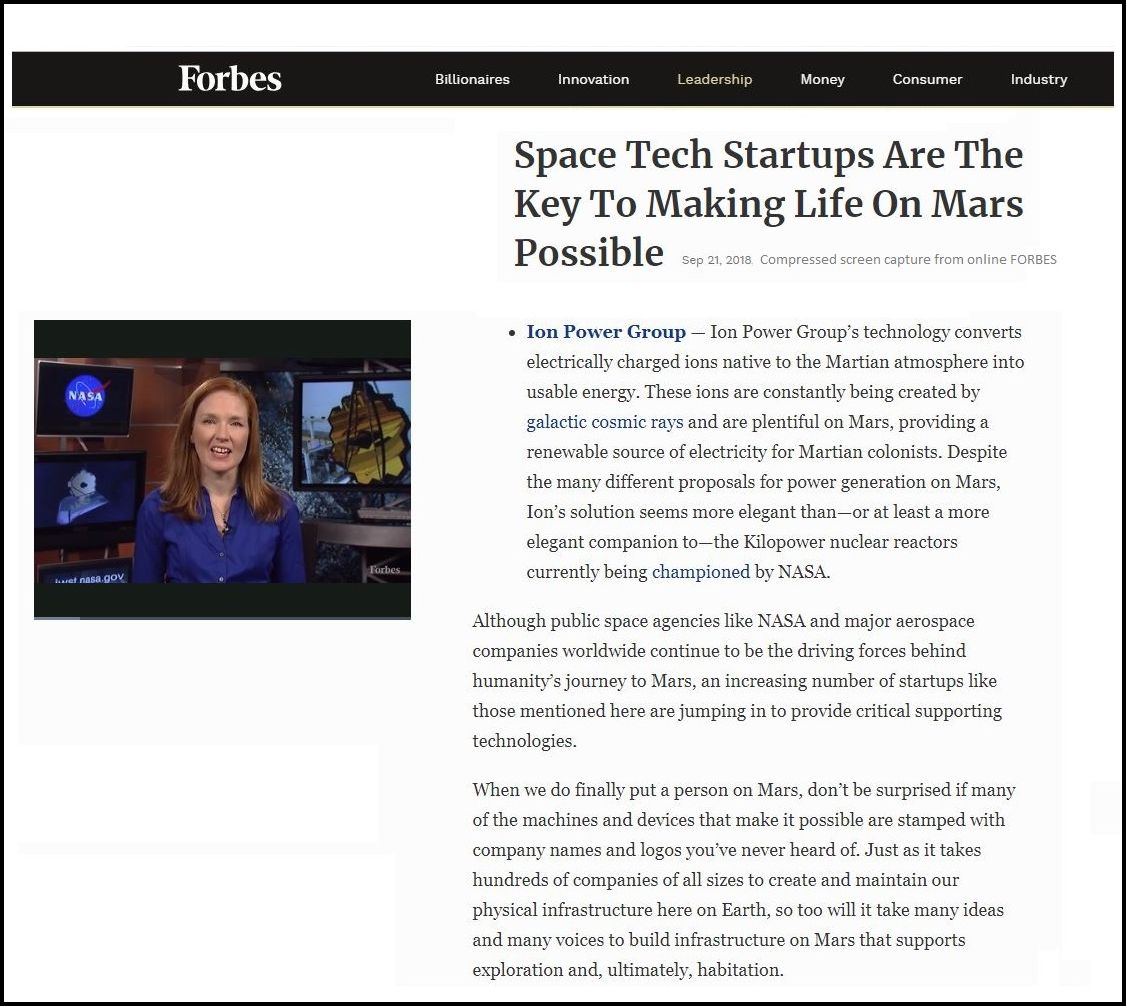 History of Ion Harvesting Technology
Shockwave Engine Technology
Military
Jobs
Volunteer
Donate
Invest
Contact Us
ABOUT
Ion Power Group LLC is a collaboration of science, technology and business professionals comprising an international think-tank dedicated to solving Humanities' energy needs on Earth and beyond - including aerospace applications.
Ion Power Group is the developer of ION HARVESTING TECHNOLOGY – a new and better way to generate clean electricity day and night on Earth, Mars and up to 10 planets and moons by utilizing patented carbon nanofiber to extract useful electricity from ions native to a planet's atmosphere. Ion Harvesting Technology has achieved Technology Readiness Level 3 (TRL3) as defined by NASA through field tests demonstrating the generation of electricity to power motors, lights, batteries, electronics, water electrolysis to produce hydrogen and oxygen gas, plus 120VAC 60Hz house-style power. NASA Kennedy Space Center 2011 Scientist/Engineer of the Year, Dr. Philip Metzger, predicts in his Ph.D. Economic Viability report that Ion Harvesting Technology is likely to produce economic benefit to the US at between US$65B-US$150B annually. The report further predicts that electricity produced by Ion Harvesting may prove to be up to 65x cheaper than solar PV. When other countries are included, the economic benefit figure approaches US$500B. Voted into NASA iTech's TOP-25 semifinalists and patented in 33 countries, Ion Harvesting Technology generates clean electricity day and night without dependence on sunshine, wind, nuclear or fossil fuels. The German Space Center's Senior Scientist/Atmospheric Physicist, Dr. Andreas Baumgaertner, concludes his Ph.D. technical report "Power to Mars" by recommending that future Mars missions use Ion Harvesting as part of a reliable power supply system. FORBES refers to Ion Harvesting Technology as "elegant." SPACECOM prints, "Future historians may judge … Ion Harvesting Technology as one of the key advancements of our time." Ion Harvesting Technology offers to reduce the suffering of billions of people around the world through the generation of cheap renewable electricity around-the-clock. It also offers to solve some of the most daunting power challenges facing the aerospace industry in exploring and colonizing our solar system. Participation in Ion Harvesting Technology is available to accredited investors through Ion Power Group's RegD 506(c) offering at US$10. per Unit.
At Ion Power Group, we believe that the best way to predict the future… is to invent it.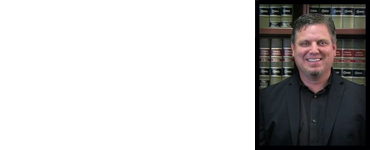 Company Info
business@Ionpowergroup.com